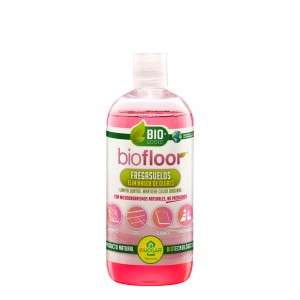 Biofloor
Floor cleaning eliminator of odours caused by pets. Suitable for all types of floors such as marble, stone, ceramic, porcelain, etc.
biofloor® is a biotechnological floor cleaner with instant and lasting micro-organism action over time. biofloor® is not an air freshener, it is a unique and exclusive product that eliminates odours at the root, without masking them.
With residual action, since the microorganisms in biofloor® will continue working in the joints, cracks and pores of the treated surface once the cleaning is finished. Pleasantly perfumed product with manual application. biofloor® maintains and improves the condition of the pipes and tanks.
Allergen-free
Cleans joints
Maintains the original colour
With substances derived from renewable resources.
Superconcentrated natural product.